YONTUS LIFE SCIENCES Private Limited, established in April 2016, is recognized as a STARTUP INDIA by the Department of Industrial Policy and Promotion. Over the years with a professional approach, diligence and honest services, we have grown and recognized by the industries delivering value and satisfaction to our customers. We offer analytical testing services to individuals, traders, exporters, industries co-operative sector, a government undertaking, packers, institutions, etc.,
We have one-stop solution offering best-in-class testing services to our clients related to agro, food, water, Pharma and medical services sector. We offer routine analysis, Invitro dissolution studies, method development and validation, Impurity analysis and comprehensive range of microbiology, pesticide residues, toxins, metal contaminants, dyes, physical & chemical testing servicesto the customer.We have excellent infra structure with superior technology and certified professionals provide highest quality testing services for the customers to ensure the truthful and reliability of test results within Turn-Around-Time.
We follow standard test procedures from accredited bodies such as FSSAI, IS, BIS, ASTA, AOAC, APHA, BAM, ISO, IP, BP and other validated test methods developed by customers or by our qualified and certified staff to assure quality of our analytical services.Furthermore, we are approved as training partner by national carrier services (NCS), Life Sciences Sector Skill Development Council (LSSSDC) and Andhra Pradesh Sectors Skill Development Council (APSSDC).
YONTUS has facilities to identify SARS-CoV-2, the virus that causes COVID-19 andalso have capability to perform tests on Non-Clinical/Environmental samples to detect SARS-COV-2. We undertake wide range of diagnostic molecular testing for all the major evaluations necessary in any diagnostic set up.
We Abide by to the best practice in the life sciences by complying with the good laboratory practices to meet the current global regulatory requirements.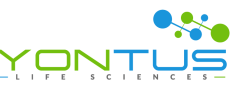 YONTUS LIFE SCIENCE PVT LTD
Medical Lab
#3-29-39-4/A. 1st Floor, Kundula Road, Krishna Nagar, Guntur – 522006, Andhra Pradesh, India
Food, Pharma & Water Testing Lab
#3-13-14-A Flat No:101,102, Syamala Grand, 3rd Line Pattabhi Puram,  Guntur – 522006, Andhra Pradesh, India
  +91-9885321213
  +91-9885221213
  bd@yontus.com
  info@yontus.com