YONTUS Provide Food analytical testing services to the customers concerned in spices, cereals, honey, coffee, tea, Jaggery, edible oils, sugar and sugar products, beverages, Bakery Products and many more. Our motto is to test and provide all the required certifications/reports for the food products to the consumers with honest and truthful results within the specified time. Many customers have been satisfied with the results released by our laboratory.
i. Food And Agricultural Products:
ii. Nutraceuticals & Functional Foods Products:
YONTUS expertise in performing analysis of Fortified Foods such as Fortified Raw Rice, Fortified Atta/Maida, Fortified Oil, Fortified Milk and Fortified Salt. We detect the vitamins and nutritional supplements in fortified foods by using highly developed and advanced instrument LC-MS/MS and HPLC and handled by trained and experienced chemist in our laboratory.
We are capable of testing all vitamins by the latest technology and all acceptable methodologies. Our chemical and nutritional analysis service includes a thorough analysis of customer products, allowing to comply with regulations.
Our Capabilities to perform analysis of FORTIFIED FOODS such as Fortified Raw Rice, Fortified Atta/Maida, Fortified Oil, Fortified Milk, Fortified Salt for the following nutrients::
Iron
Folic Acid
Zinc
Vitamin – A
Vitamin B12
Vitamin – B1
Vitamin – B2
Vitamin – B3
Vitamin – B6
Vitamin – D
Iodine
iii. ANIMAL FOOD & FEED PRODUCTS
YONTUS offers testing services for animal feeds such as Fish Feed, Prawn Feed, Poultry Feed, Shrimp Feed etc,. we raised attention on the importance of ensuring feed safety and on the need to prevent and control the presence of old and new hazards. We take responsible for highest precedence of customer needs and hence performed all parameters as per IS and FSSAI specifications to assure quality of our services.
Our Capabilities to perform analysis for the following Parameters:
Amino Acid
Ash
Calcium
Carbohydrates
Fat
Crude Fiber
Moisture
Minerals (Metals)
Microbiological Analysis
Melamine Detection
Phosphorus
Protein
Metals
Toxins
Pesticide Residues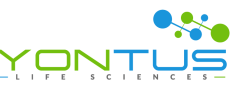 YONTUS LIFE SCIENCES PVT LTD
Medical Lab
#3-29-39-4/A. 1st Floor, Kundula Road, Krishna Nagar, Guntur – 522006, Andhra Pradesh, India
Food, Pharma & Water Testing Lab
#3-13-14-A Flat No:101,102,
Syamala Grand, 3rd Lane
Pattabhipuram,  Guntur – 522006, Andhra Pradesh, India
  +91-9885321213
  +91-9885221213
  bd@yontus.com
  info@yontus.com